Breaches Happen, Are you Ready for the Impact?
In 2021, 68.5% of businesses were victimized by a ransomware attack.
61% of all breaches exploited credential data via brute force attacks or credential stuffing attacks.
17 months is the average time before a ransomware group rebrands.
Passwords caused 89% of web application breaches, either through stolen credentials or brute force attacks.
Speak to an expert
Do You Have a 24/7 Incident Response Plan in Place?
In many businesses, there is a lack of in-house expertise and capabilities to deal with a breach. Highly sophisticated attacks can cause severe business disruption and reputational damage.
SecurityHQ's customers get affordable access to well-built, qualified & proactive 24×7 SOC IR capabilities (People/ Tech/Processes) in a matter of days rather than weeks/years when building in-house.
Learn about MDR
How Does SecurityHQ Help You Against Ransomware Attacks?
Better Protection for Internet-Facing Assets
Establish a proactive security defense strategy, by uncovering vulnerabilities rapidly, and to get them patched / mitigated.
Real-Time Threat Monitoring 24/7
Identify and limit the impact of security threats and risks with 24/7 threat monitoring, detection and targeted response.
Our Latest Assets to Help Organizations Improve their Ransomware Defenses
blog
The Real Cost of a Ransomware Attack
The best way to respond to a ransomware attack is to avoid having one in the first place. Backup data regularly. Scan the network infrastructure for vulnerabilities and patch the latest security updates to avoid ransomware infection.
Read more

whitepapers
Risk Mitigation Recommendations
40 recommendations to help organisations safeguard against threats, both future and current. Address Internal Skill Shortages and staff costs.
Download white paper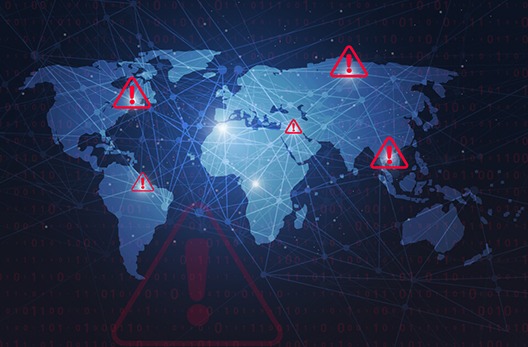 webinars
Stay Ahead of Cyber Attacks in 2022
Even though ransomware actors keep evolving their tactics, you can up your defense game by reviewing the tactics employed in the major cyber threats of 2021.
Watch on-demand

Enhance Your Security Posture Against
Ransomware
SecurityHQ solves customer challenges by providing
Visibility to surface risks, detect and identify threats to our customers.
Instant Respond capability to take action to stop, block and eradicate threats & risks.
Trusted Partnership to take accountability and share the responsibility.
Risk Reduction and a corresponding Return on Investment.
Assurance and a peace of mind to allow our customers to focus on their business.